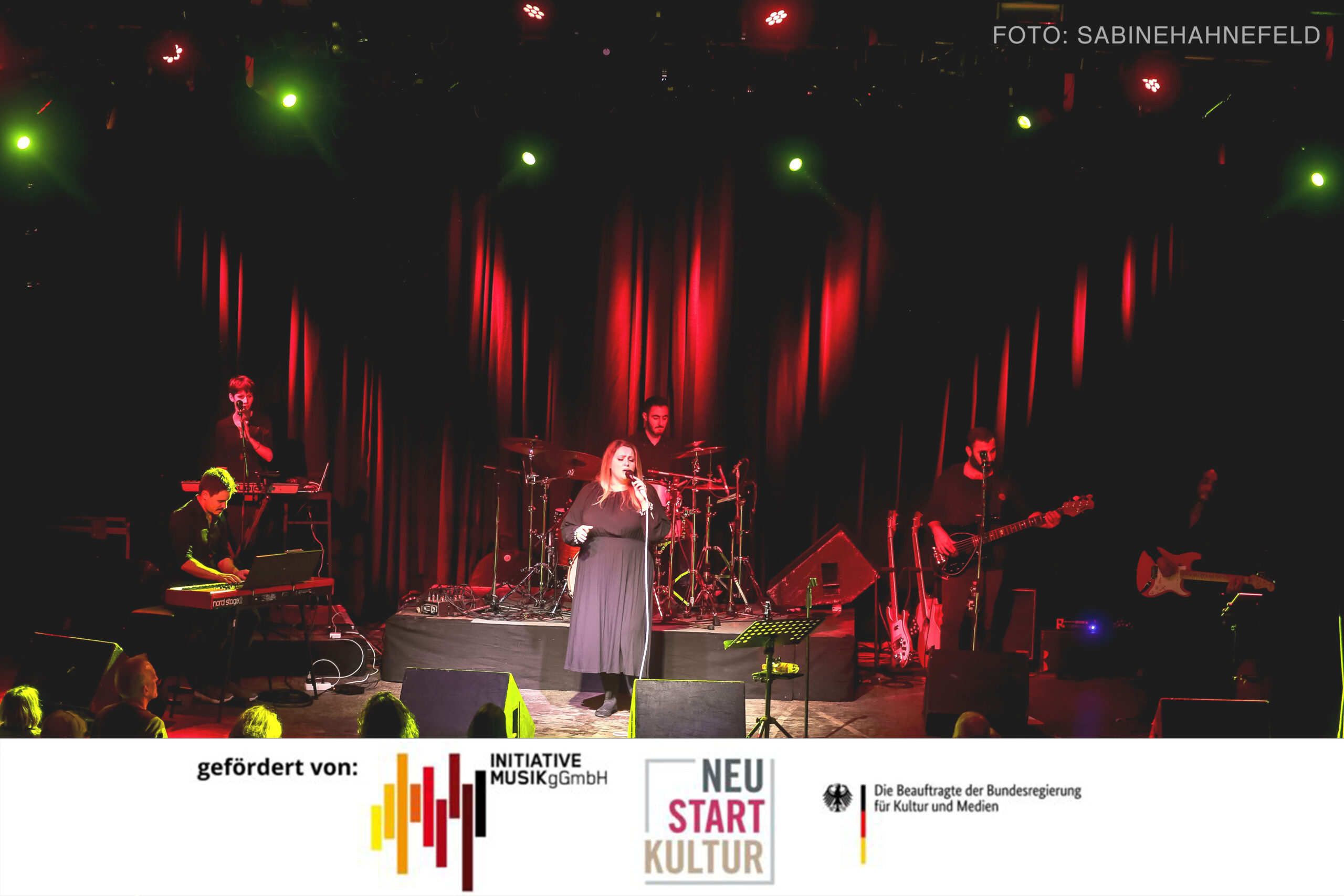 Freitag
30.09.22
Skyfall – Tribute to Adele
Wann:
30.09.2022
Einlass:
19:00
Beginn:
20:00
Veranstaltungsort:
Zeche Bochum
Prinz-Regent-Str. 50-60
44795 Bochum
Zur Karte
EUROPE'S LEADING TRIBUTE TO ADELE
​Adele Laurie Blue Adkins , known professionally as ADELE is considered one of the leaders of the new generation of white soul.
Has had some success in the world in 2008 with the single Chasing Pavements, contained in the award-winning debut album of the singer, 19, and then get even more of the latter with the disc 21 of 2011 and the hits Rolling in the Deep, Set Fire to the Rain and Someone Like You.
The success of Adele's second album has been such as to make it the biggest selling album of 2011. In addition, it has succeeded in the difficult task of bringing his predecessor, three years after its publication, at the top of the charts, making it the 4th best-selling album of the year in England and one of the best-selling albums of the year globally, surpassing therefore the results obtained in 2008.
According to official figures published in 2012 shows that in 2011 one person every seven seconds bought the second album of Adele.
A multitude of awards, including the Grammy Awards Ceremony, on 12th February 2012, she won no less than 6 statuettes: Best Short Form Music Video, Record of the Year, Song of the Year, Album of the Year, Pop Solo Performance and Pop Vocal Album, establishing,
along with Beyonce's record for the highest number of statuettes won in a single night by a female artist.
October 2012 release "Skyfall" (written to celebrate the 50th anniversary of 007). In 2013 received the Golden Globe for best original song and on 24th February receives an Oscar for the same category.
20th November 2015, Adele came out with her third album "25" , with the stunning single "Hello" a worldwide success.
​The Adele Tribute show, Skyfall, features the memorable and touching voice of Adele performed by Alice Greco.
She puts her heart and soul into a fabulous show, delivering vocals to move any audience. Alice has paid detail to Adele's wardrobe, stage presence, but first of all be sure to pay tribute to the rich and soulful voice of Adele and her amazing songwriting.
​Relive the songs played at The Royal Albert Hall concert, the most popular songs of "25", the Oscar winning "Skyfall", the new hit "Easy On Me" and more… with Europe's leading Tribute To ADELE… SKYtFALL !
Veranstalter: Zeche Bochum