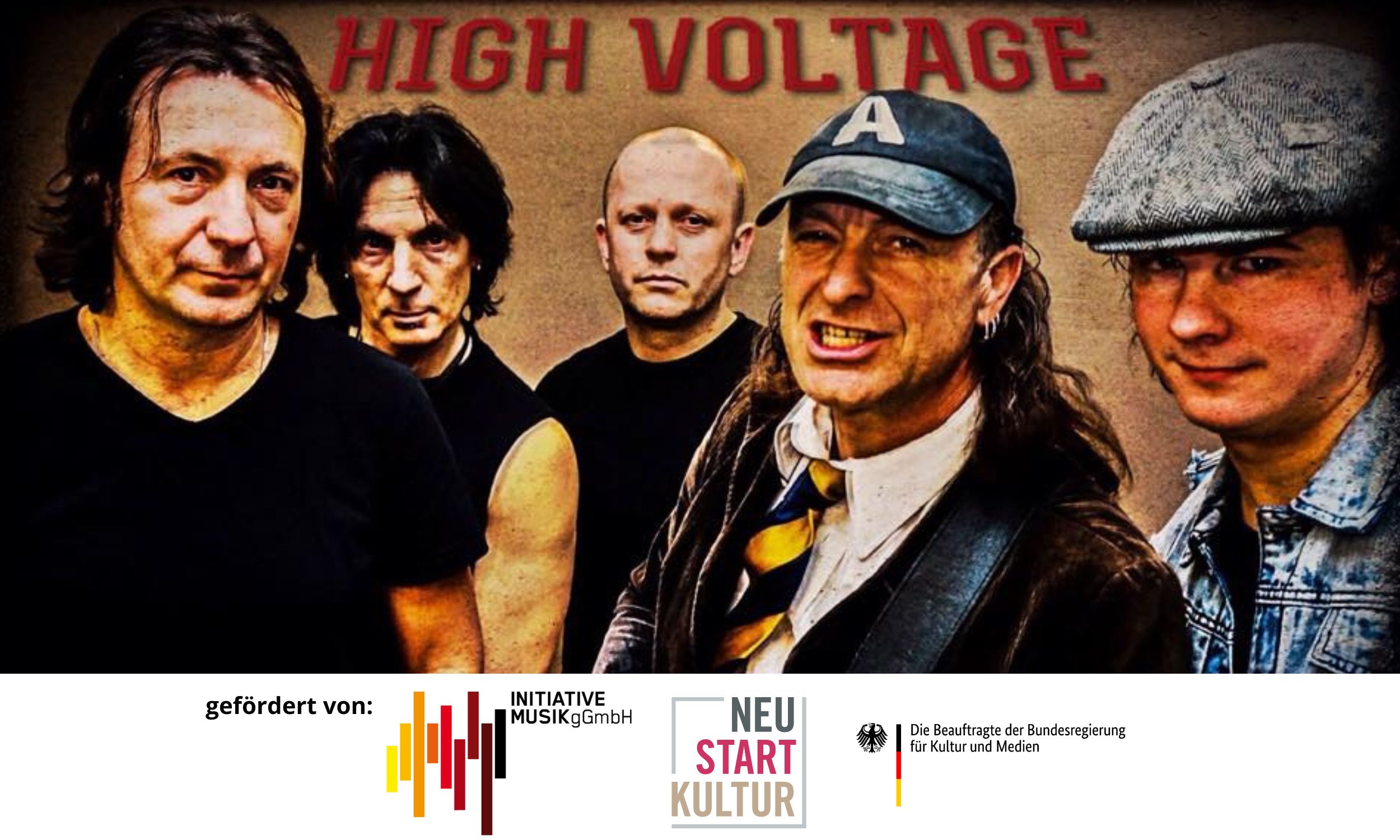 AUSVERKAUFT
Freitag
14.04.23
High Voltage – Tribute to AC/DC – AUSVERKAUFT
Wann:
14.04.2023
Einlass:
19:00
Beginn:
20:00
Veranstaltungsort:
Zeche Bochum
Prinz-Regent-Str. 50-60
44795 Bochum
Zur Karte
"More than a tribute" HIGH /VOLTAGE is the spirit of AC / DC"
Formed in 1992, HIGH /VOLTAGE has established itself over the years as a dynamic and authentic tribute act, certainly one of the best.
For almost 30 years, the name of HIGH /VOLTAGE has evoked memories of nights of pure "Sweaty Rock'n'Roll"!
During the two hours show, H / V allows you to live this incomparable atmosphere released by the AC / DC shows!
His version of Whole Lotta Rosie was chosen by 'Hard Rock Magazine' to be part of his tribute CD to AC / DC, with the following comment: "This Belgian tribute group could replace incognito AC / DC which nobody would care about. . "The setlist is made up of AC / DC standards like Highway To Hell, Let There Be Rock, Whole Lotta Rosie, Hells Bells, Thunderstruck, Stiff Upper Lip, You Shook Me, Back in Black … and of course For Those About To Rock, with the cannons in the finale !!! High / Voltage included in the Setlist  less known songs like: Flick of the Switch, Bedlam in Belgium, Sink the Pink, or Touch too much … Combine this Setlist with an explosive show and you will undoubtedly have an unforgettable evening.
With more than 1000 concerts, H / V has built a solid reputation in France, Germany, Holland, Luxembourg, Switzerland, Belgium … China !!!
Since 2017, H / V has joined the "Legends of Rock Tribute Tour"
HIGH / VOLTAGE gave more than 50 shows in 2019.
In 2020 before the Covid crisis HIGH / VOLTAGE played for the 1st time in Sweden and Denmark …
After the Covid crisis H/V is back on the road for more than 60 shows for 2022 .