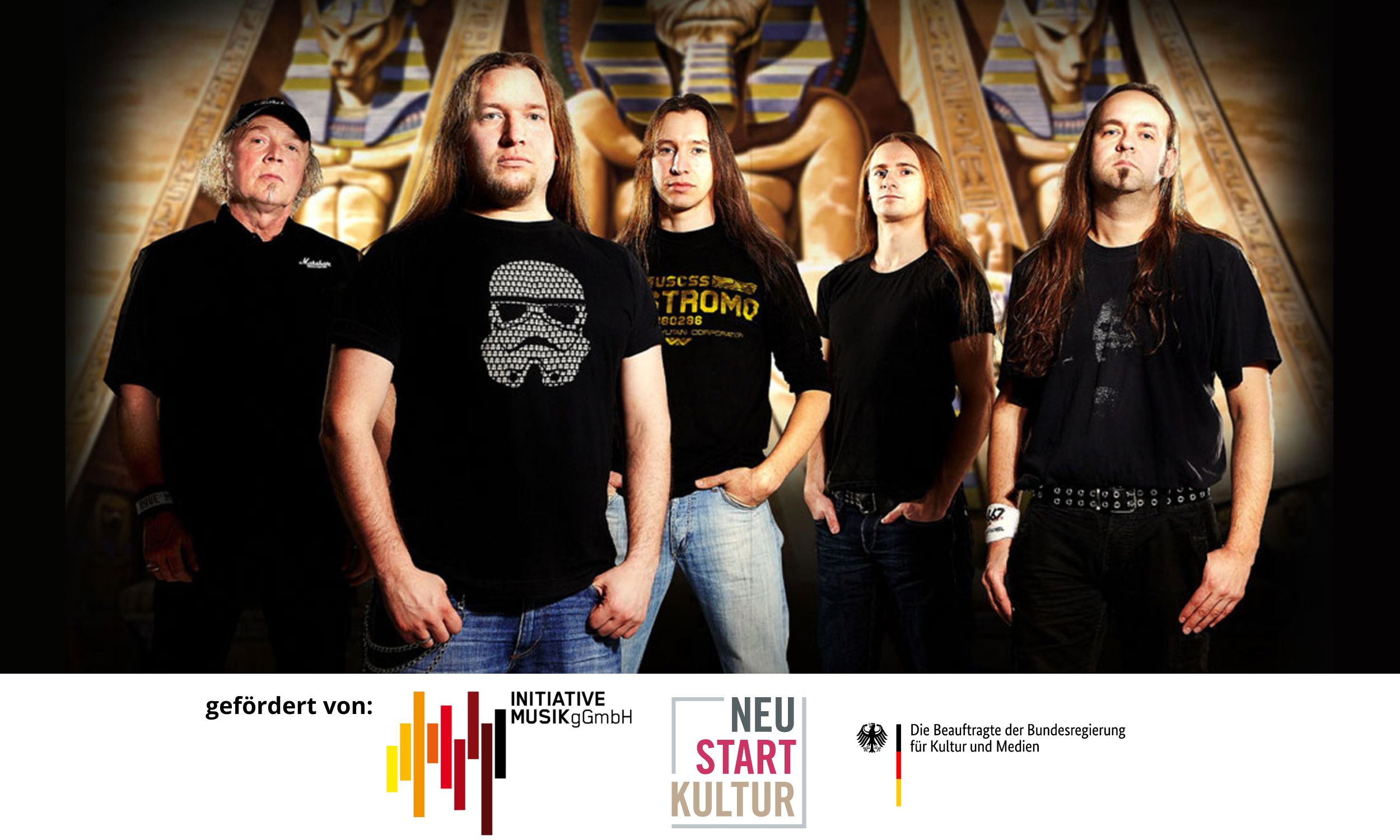 Freitag
10.03.23
667 – Tribute to Iron Maiden
Wann:
10.03.2023
Einlass:
19:00
Beginn:
20:00
Veranstaltungsort:
Zeche Bochum
Prinz-Regent-Str. 50-60
44795 Bochum
Zur Karte
"… woe to you, oh earth and sea, …" – hardly any other band in the history of British Heavy Metal has influenced this style of music as much as Iron Maiden. The band that became a living legend decades ago and is still bravely touring the world.
With the band name "667 – The Neighbor of the Beast" based on one of their greatest hits, five musicians have come together to form a community to pay tribute to Iron Maiden.
It's not so much about simply playing the classics tone-for-tone, but rather about presenting the sound, the stage presence and the atmosphere on stage as authentically as possible.
Starting with the original 80s Iron Maiden outfit, the amplifier technology, the instruments, the stage design up to the obligatory appearance of the Iron Maiden mascot Eddie, the 5 musicians let the Maiden feeling jump over to the audience at every performance.
667 was founded in 1998 and has been performing unchanged for several years, Kasten (bass), Felix (drums), Mächel (guitar), Günther (guitar) and the powerful-voiced Daniel perform throughout Germany and internationally, playing among other things as support for Doro and AXXIS, and played at festivals with bands like Sodom, JBO, the Apokalyptischen Reiter, Manfred Mann's Earthband, Slade, The Sweet and many others. Since 2008, 667 has also been an integral part of the Iron Maiden World Conventions taking place across Europe