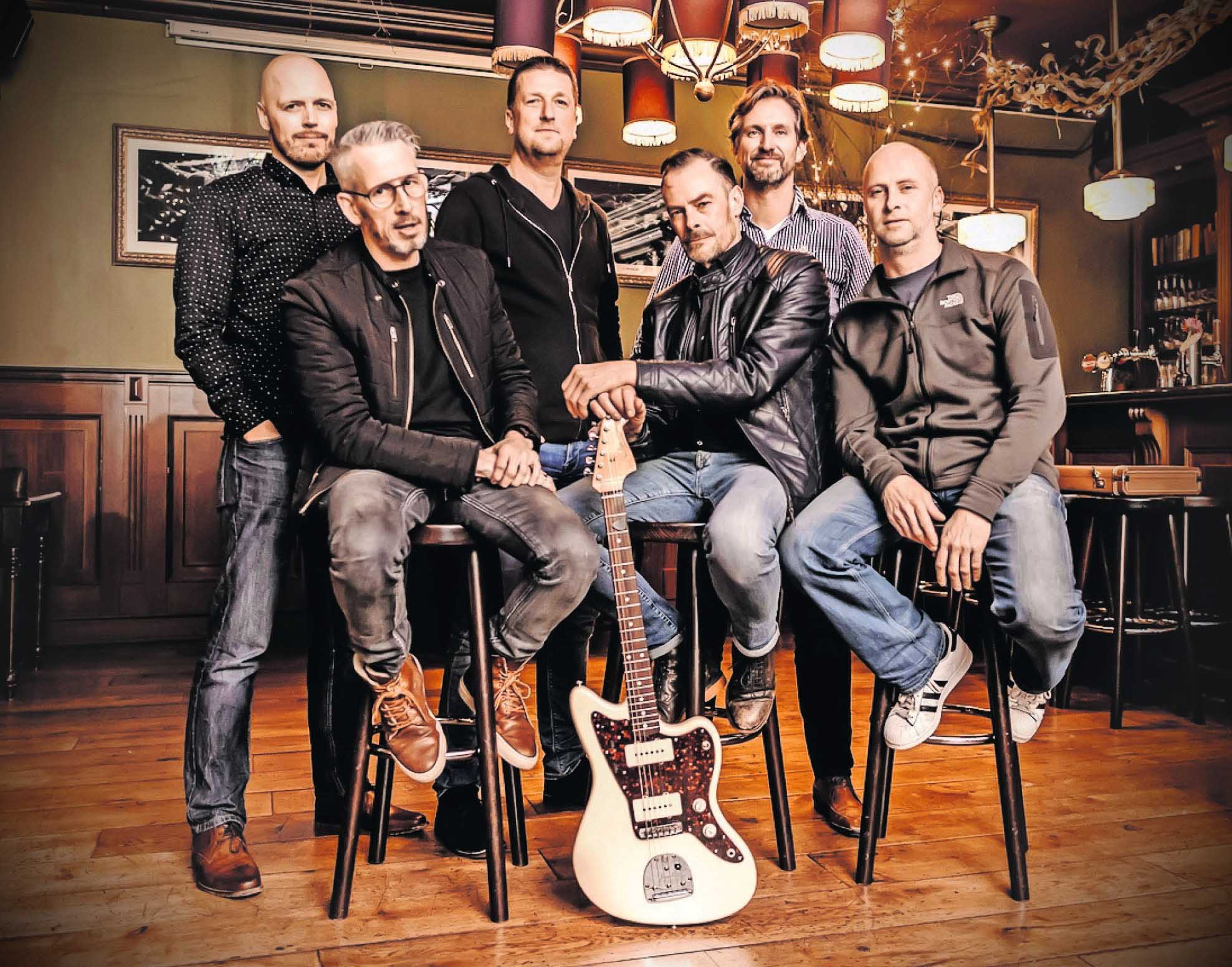 Freitag
05.05.23
1984 – Tribute to Dutch Simple Minds
Wann:
05.05.2023
Einlass
19:00
Beginn:
20:00
Zeche Bochum
Prinz-Regent-Str. 50-60
44795 Bochum
Zur Karte
---
Ticket
Tickets sichern

For more than a decade five dedicated musicians (and their trusty roadie) pay tribute to their idols. Their track record features both national and international stages. ranging from the likes of Leidse Plein and De Melkweg in their nation's capital to gigs in Belgium and the UK.
Given the sensitivity of the band's lead singer, the energy of the instrumentalists and a sound that resembles the original records, 1984 is a solid tribute band guaranteed to deliver.
Band
Eugene Hoppenbrouwers
This stage veteran was a Simple Minds fanboy from the very start. He handpicked a couple of guys back in 2004 to bring back the glory days of SM. What started off as a onetime thing, eventually became a long lasting musical friendship. Eugene as the main vocalist takes the position of Jim Kerr.
Peter Vergouwen
Peter Vergouwen once attended a U2 concert at Rock Werchter. When Bono asked if someone in the crowd could play a U2 tune on the guitar, he was pulled onstage before he knew it. Those five minutes of fame made him strive to become as good as The Edge. He also has this knack of occasionally bumping into SM guitarist Charlie Burchill.
Maurice Mannesse
Bassists usually aren't pushovers, and Maurice is no exception. Possessing a great sense of humor, he imitates Clouseau on a regular basis. Technically skilled, but he will never brag about it. Neither about the fact that he is the most well educated of the bunch. Onstage, he plays all the parts of former SM Derek Forbes.
Andras Incze
Being the youngest band member, Andras didn't consciencely experience the rise of Simple Minds. Instead, he danced to trance music in the clubs. His passion for SM came about, because of the similarities in atmosphere (as trance stems from new wave). Onstage he honors SM keyboard player Mick MacNeil.
Bas van Iersel
Before 1984, Bas almost made a professional career out of his drumming. His band Jane Doe was at the forefront of a national breakbrough, but unfortunately another band from Tilburg took that leap (Krezip). Thankfully Bas didn't squander his talent, as he does a great job as stand-in for the legendary Mel Gaynor.
Bjorn Roegies
A band is nothing without some trustworthy support. Bjorn has been with 1984 since the beginning and as driver, stagehand and allround nice guy he alleviates any kind of burden that can endanger one's focus. He's a passionate kitesurfer and plays the bass in a band with the ominous name 'The Crazy Skulls'.
Veranstalter: Zeche Bochum